Description
5mm flat top LED and have a bright color and high intensity.  These LEDs can be used for general lighting as well as used for engines, weapons, running lights, warning lighting or other effects on any model.  Perfect for use with fiber optics. Each pack comes with ten 5mm flat top LEDs with free resistors for 12v operation.
Low light failure-Decay rate<2% used 3000h

Low heat and high bright
Quick light up less than 100Ns
Best static Protection Prevent disconnection
Long life-Used Under normal circumstances
The life time meet 50000h
Brief Description
An LED is a two-lead semiconductor light source, which emits lights when activated. When an appropriate voltage is applied to the terminal, then the electrons are able to recombine with the electron holes within the device and release energy in the form of photons. This effect is known as electroluminescence. The color  is determined by the energy band gap of the semiconductor.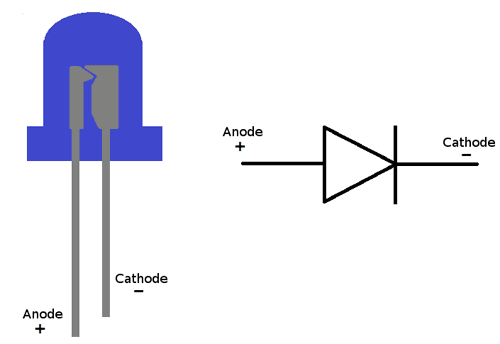 How to Use LED?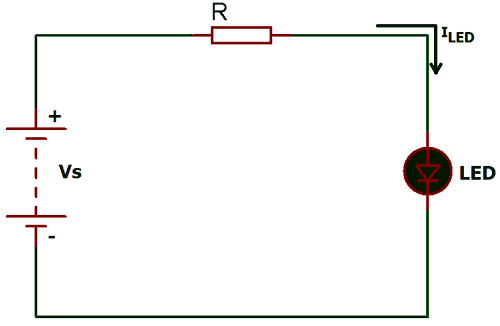 The forward voltage require to turn ON a LED, depends on it's color. If you are feeding the exact value of forward voltage then you can connect them directly to the source. If the voltage is a higher than use a resistance in series with the LED, to calculate the value of the resistance use formula:
R = (VS - VLED * X) / ILED

Where,
VS is the supply voltage
VLED is the forward voltage
X is the number of LED connected in series
ILED is it's current
Check the below table for forward voltage of the LED according to its color
| | |
| --- | --- |
| Color | Forward Voltage |
| Red | 1.63 ~ 2.03V |
| Yellow | 2.10 ~ 2.18V |
| Orange | 2.03 ~ 2.10V |
| Blue | 2.48 ~ 3.7V |
| Green | 1.9 ~ 4.0V |
| Violet | 2.76 ~ 4.0V |
| UV | 3.1 ~ 4.4V |
| White | 3.2 ~ 3.6V |
Applications
Indication
Toys & Games
Lighting Products
Electronic projects
2D-Model